2010年02月07日
The Irish Stories by Ussay Nakajima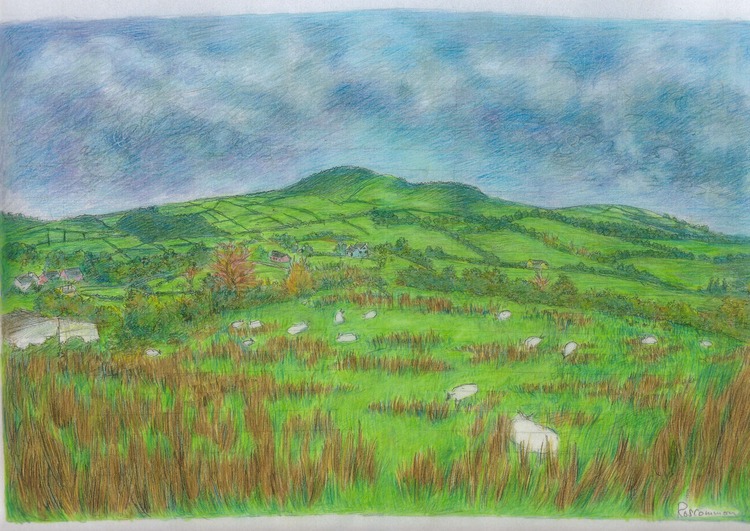 Here are my favourite Irish stories I wrote.
I hope as many people as can in the world, especially Irish people, will enjoy this little book.
This book shall present you ancient Irish tales, full of dreams and magic, fairies and giants, kings and queens, knights and beauties, dragons and all illusionary creatures and gods of sound & stones.
With the expression "ancient tales", you might associate their old legends or folktales handed over generation to generation among the native people.
Actually, these are bit still unique.
Maybe I can say they were given directly from the earth itself.
I have been trying long to become a writer - since childhood.
I have written also long, so I had thought that I'd known a little what it means to write.
But they were somehow beyond all my thoughts and experiences, what I got there when I first traveled in Ireland & Wales in summer to autumn 2004...
It's just something beyond words... As I traveled around here to there, various stories just came to me, one after another, from the air, in some magical way whispering "once upon a time, thousands of years ago, there happened such stories..."
Maybe they were the fairies, maybe they were the lingering spirits of the earth, the Genius Loci. Never known any other lands so full of souls and spirits.
Wandering in the windy moor, under the changeable gray sky, or walking by the rocky shore at the remote hilly island... those stories just visited me.
In many cases, they came all in a moment, as like a quick movie show.
I saw illusionary screens on the sky and full of lively images there.
Maybe it's not so unusual the case there in those Celtic areas.
I have met a lady from Dublin in far west of Ireland, who said that she's also got "the stories just come" when she's walking outside. She was also a poet.
Since back in Japan, I've been dedicated writing down these stories - the process to make them appear in this world.
They've given me more than 30 stories, both in Ireland and Wales, and now I've written up almost all. (mainly in Japanese, for the time being.)
"The Abbey at Ennis", a-thousand-years-ago tragic romance laid in Ennis, Co. Clare, Ireland, is the first one of those Ireland series.
I set up Ballylee Theatre Society
http://ballylee.tsukuba.ch/
in 2008 to stage those stories as plays.
This was named with respect after Thoor Ballylee, an old normandic tower in the deep countryside of Co. Galway, where W.B.Yeats(1865-1939), the beloved Irish poet, once lived and wrote.
It was certainly following in Yeats' footprints, his great achievements in National Abbey Theatre and others, that I came to organize this Ballylee Theatre Society.
But turned out that it was quite hard to run an amateur play group on my own.
Still, I do believe that there will be a way.
I still hope these stories will be read as a book, watched as plays or even as movies.
I believe they will bring us great pleasure, sorrow and still-lasting hope, will move us so and open our eyes to all the love, beauty and the strength still left in this world…